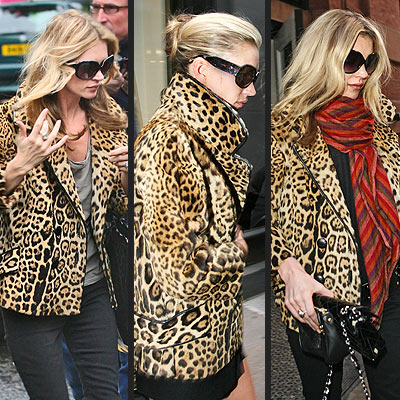 If Miss. Moss has being wearing them for some time now, it does indeed look like faux fur is doing a huge come back. Isabel Marant from Zara have created a few nice coats for us to chose from and it looks like the fashionistas of the web have caught up with the trend.
Caroline Blomst sure knows how to make a faux fur effortless and youthful, mixing it with a leather jacket underneath, a pair of boyish black boots, or simply a pair of tight fitting jeans or leather pants.
Spot on in London, this girl knows who to make fur her own.If you thought chic and quirky didn't work together, then think again! We probably were quite a few to have walked past this particularly coat in topshop but never gave it a second thought. This blogger adopt it and gave it that unique London appeal.
Ida, did a classic version of a leopard print faux fur (from urban outfitters) and wore hers with an all black outfit. At the same time, all the focus is on the coat but it doesn't scream 'look at me' which is refreshing. This blogger sure knows how to work the understated yet fashion forward looks.
At Columbine Style, we get a vintage feel for faux fur paired with washed out jeans, a grey t-shirt and black wedges.